Contact your doctor when listening sessions last longer than four hours
The UEF Performance Enhancer is a new UEF filter for your Ethernet chain that lowers your systems noise floor, so you hear more music with greater clarity and less noise for sweeter highs. It starts with a new UEF Compound, first developed in conjunction with the flagship cable loom, SRX.
When you pop one UEF Performance Enhancer in your system, you'll find yourself listening longer and, perhaps, at lower volumes as your system seems to flow better. As soon as you insert a second UEF Performance Enhancer, you will likely hear a magnification of what you experienced when only one filter was in your system. Improvements include deeper and tighter bass, an expanded soundstage, and detail that rises above a now lower noise floor. But be careful; UEF Performance Enhancers are powerful, so you may find yourself groovin' late into the night. While you might expect this UEF Performance Enhancer to work very well on really high-end streamers, they reportedly also work surprisingly well on moderately priced streamers.
Making use of SR's materials science the UEF Performance Enhancer takes aim at digital noise via unused Ethernet ports at various points in the music system. Just one of these widgets does a very nice job lowering the noise floor with all that brings to the table in the way of better imaging and resolution. The effect is cumulative as you add more to other open Ethernet ports.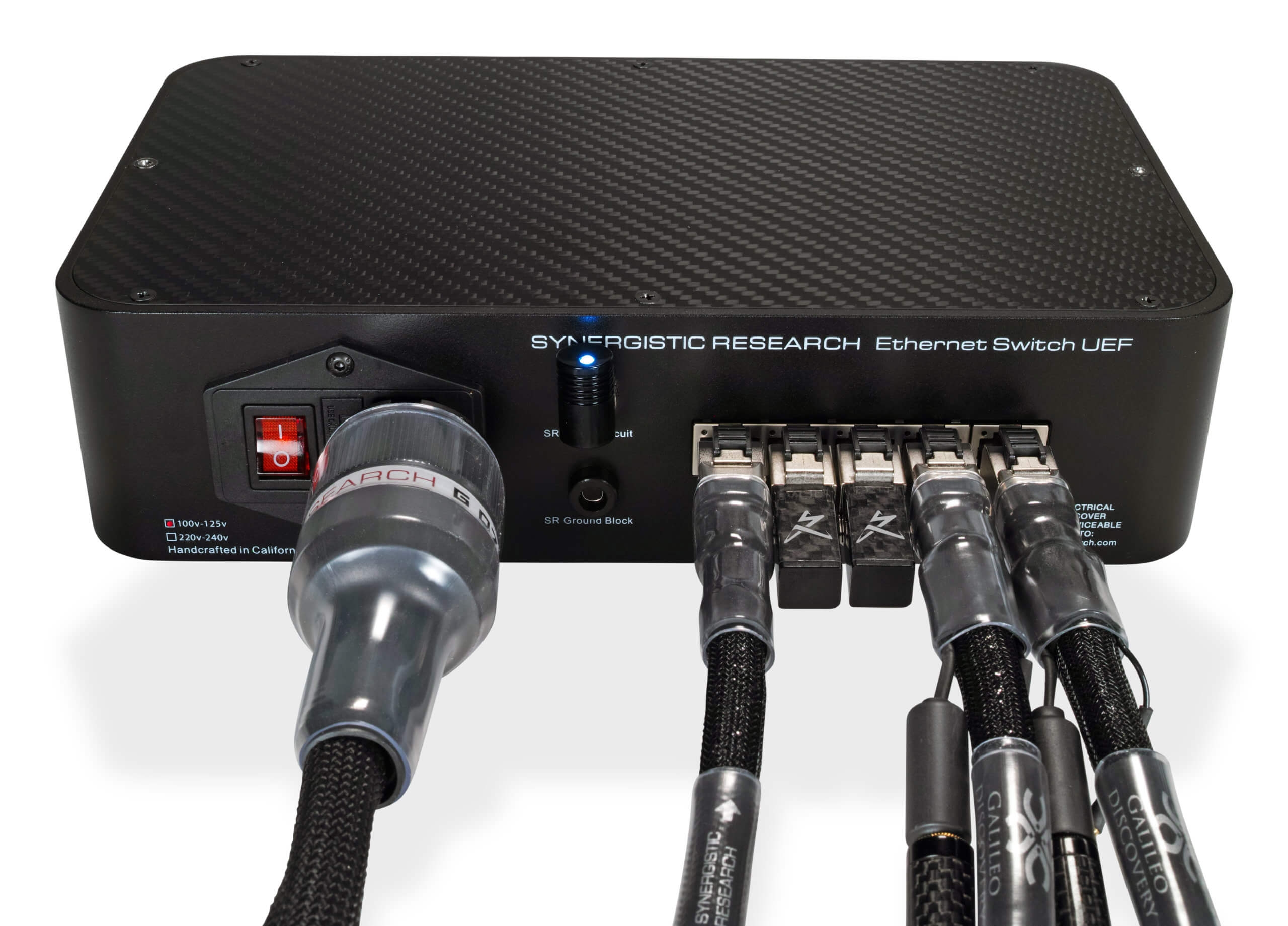 Soon all types of Performance Enhancers will be avalaible, like USB, mains, RCA…